Ladies style tips

Welcome to the Ladies style tips section. On these pages you will find fashion trend alerts, helpful style tips and other interesting information about Arctic Fashion's wooden jewellery and eco friendly accessories.

Fashion Trend Alerts

The Autumn/Winter 2012 designer collections have showcased a variety of new fashions for the end of 2012 into the New Year.
Gothic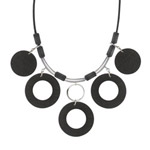 Vamp it up this Autumn/ Winter with black clothing and matching glam accessories. The catwalks are heralding the return of all-black outfits with an edge of mystery or fantasy.
Dust off your LBD and add bold and modern black jewellery and accessories to complete your gothic look this season.

Bold and glamorous black jewellery
Reds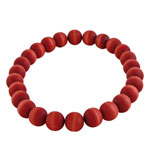 From crimson to coral and maroon, different tones and shades of reds are causing a stir in Autumn and Winter 2012.
Mixing in with darker textured clothing and warm tones on the catwalk, red statement pieces and jewellery will get you the attention you deserve this Christmas and beyond.
Winter whites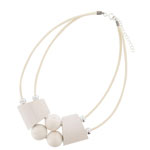 Making the transition from Spring/Summer to Autumn/Winter, themed whites also featured strongly on this season's catwalk. To create your ski ready, androgyne or snow queen look, team your outfit up with stark white jewellery, monochrome blacks or hints of gold accessories.
White jewellery for Autumn/Winter 2012