Unique Easter Gifts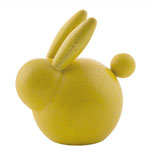 Don't eat chocolate or trying to diet?
Hate excess packaging and damage to the environment?
Looking for something extra special?
Want to treat yourself or a female friend this Easter?
Four reasons why giving an Arctic Fashion gift beats a chocolate Easter egg:
1. It's healthier.

It's fine to enjoy a chocolate egg or two at Easter, but everything in moderation - too much chocolate is bad for your teeth and your waistline. Save yourself and others from temptation by giving a non-chocolate Easter gift. If you know someone who is dieting, diabetic or otherwise health conscious, they will especially appreciate the thought.

2. It's better for the environment.

According to trading standards the average Easter egg is roughly 20% chocolate and 80% packaging. Although some chocolate eggs are now available with less packaging, the pollution problem remains. Not only are Arctic Fashion gifts excess-packaging free and more environmentally friendly, they are all made from sustainable wood from Finnish forests and therefore do not contribute to deforestation.

3. It's original.

If you want your gesture to be remembered, give a special Easter gift to keep. Gratitude for adding another chocolate egg to an already large pile will probably only last as the egg does, whereas a green gift from Arctic Fashion will be unique and something they can treasure as a reminder of a happy Easter.

4. It's good value.

If you want to avoid chocoholic's guilt and love a bit of retail therapy to raise your spirits then check out our online shop. We even have a selection of great value wooden jewellery and green gifts - at less than £10 you don't need to feel guilty about spending money and as Aarikka products are high-quality and durable, you know they will last a long time.
Scroll down for more eco-friendly Easter gift ideas from Arctic Fashion.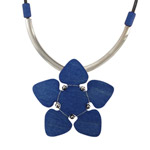 Wooden necklaces, earrings and bracelets
More wooden necklaces
View wooden earrings
Buy wooden bracelets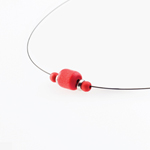 Gifts for under £15
Great value necklaces, wooden earrings, towel clips, magnets, mobile phone charms and more - all for under £15.

Get your Easter gift for under £10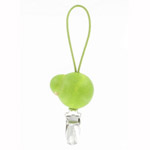 Items for the home
Inviting people around for Easter? Be prepared for the extra guests and make life a little bit easier for yourself with fun and practical towel clips.

Buy towel clips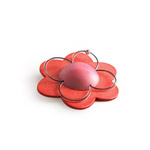 Colourful brooches
Celebrate spring time and new life with a colourful Lilian brooch or check out our other bold designs.

See all our pins and brooches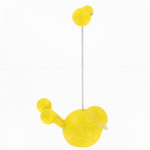 Family gathering?
Spruce up your home this Easter with designer tableware or fun and practical kitchen utensils by Aarikka. Choose from cute Easter bunnies, colourful kitchen utensils, stylish Scandinavian candlesticks or attractive aluminium window mobiles... These items also make original Easter gifts for friends and family.

Buy designer tableware or fun and practical kitchen utensils
Check out stylish Scandinavian mobiles