Father's Day Gifts
Tips to help you find great gift for your dad this Father's day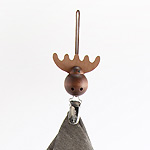 With Father's Day fast approaching on Sunday 19th June 2011, it is time to start thinking about that special gift to surprise your dad.
Completely stuck for Father's Day gift ideas? Read these quick tips to help you find the perfect gift for your dad.
Start thinking about Father's day gifts now.

This will give you plenty of time to look for inspiration, find the best deals and make arrangements for special posting if necessary. Being prepared now will save the last-minute panic later.

Be original.

As useful as socks and ties are, many dads are inundated with these on Father's day, birthdays and at Christmas. If you really want to show your dad how much he means to you then you should be looking for a gift that is special and unique.

Be personal.

What better way to show your dad how much you appreciate what he does for you than showing him how well you know him with a personal gift. You will probably already have an idea of your dad's favourite hobbies and pastimes so use these as a source of inspiration. For example if your dad is a keen reader, why not get him a funny bookmark?

It is the thought that counts.

Regardless of your budget, remember that it is the thought that counts on Father's day. A small, thoughtful gift is as effective as a large one for showing your dad how much you appreciate him.

Ask for help.

Still stuck? Ask other members of your family and friends for help brainstorming ideas. You could even club together with your siblings to get him an extra special Father's day gift.
Looking for inspiration? Read our Presents for men article or check out these great gifts for Father's day - durable, eco-friendly, masculine and unique, because he deserves something special!