Towel Clips: A fun and practical gift idea
Just moved in to your new home?
Searching for a unique housewarming gift or something for the homeowner who has everything?
Sick of picking towels up off the floor?
Do you frequently wear odd socks because you can't find their sock partners?
Arctic Fashion has a novel idea - towel clips.
A useful addition to your own house or practical gifts for new and established homeowners, towel clips help solve a variety of problems. Here are just a few examples:
Towel clips save kitchen and bathroom chaos.

Make it that little bit easier for your other half, housemates or kids to hang up their towels instead of using door knobs, drawers and radiators. These clips will stop towels, bath sheets and bath robes from continually falling on the floor - once they're clipped and hooked, they stay there until needed.

Towel clips solve the mystery of the missing sock.

Why is it that socks never stay in pairs? Stop socks from disappearing post-wash or being buried at the bottom of a drawer by clipping them together with towel clips.

Towel clips help prevent cold hands.

Clip and hang gloves with towel clips near the front door so you can grab them quickly on your way

Towel clips encourage the independent 4 year old.

They want to do everything for themselves, but sometimes need a hand. Help them to get dressed in the morning by hanging their socks and other items up ready the night before using towel clips.
Towel clips to buy online
Flower towel clips 'Kukka'
Delightfully feminine and jolly, the special flower-shaped towel clips are a simple way of brightening up your kitchen, bathroom or bedroom. Currently available in plain black, white, red or turquoise blue.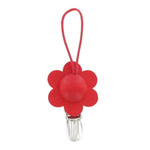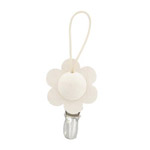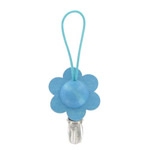 Bird towel clips 'Lintunen'
Add understated Scandinavian charm to your home with these useful bird-shaped towel clips by Aarikka. Perfect gifts for nature lovers or bird watchers. Available to buy online in white, turquoise blue and green.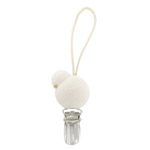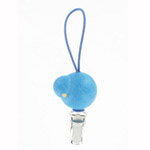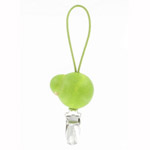 Towel clips for kids
With funny faces and bright colours, this selection of wooden towel clips are great way of encouraging your kids to pick up after themselves. With two designs to choose from, you are sure to find one to delight your son, daughter, grandchild, neice or nephew.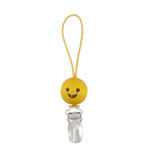 Using towel clips
Want to know more about how much our towel clips hold and how to care for your towel clips?
See our Towel clip care article for more information.