Buyer's choice: May 2010
Arctic Fashion presents the Lintunen potato tester by Aarikka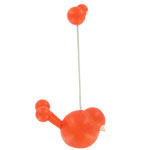 The Lintunen potato tester is a must-have kitchen utensil for any aspiring chef, dedicated cook or potato fiend.
It is a fun and practical kitchen utensil that makes cooking potatoes just that little bit easier. Some use a knife, some use a fork - the Lintunen potato tester offers a quick way to check if a potato is cooked without leaving a starchy mess behind.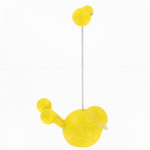 Available in four bright colours, this special potato tester has a prong with chick-shaped handle that fits neatly into a bird-shaped base.
With its appealing design, the Lintunen potato tester can be kept within easy reach on the kitchen worktop or in a cupboard - meaning no more ferreting around in drawers to find suitable piece of cutlery.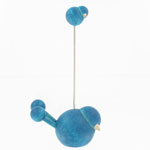 This fun and practical kitchen utensil makes
* a unique housewarming present
* an original wedding gift
* a suitable birthday present for bird lovers
* an unusual present for the person who has everything!
Alternatively, why not treat yourself to something new?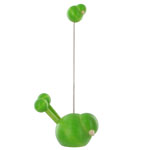 Whether you're cooking up a Sunday roast with all the trimmings or preparing potatoes for a barbecue, the Lintunen potato tester is something you will use again and again. Created by Finnish designers Aarikka, this utensil is made from sustainable wood making it light and durable.
Choose from bright orange, canary yellow, turquoise blue or apple green for only £21.00.

Buy yellow potato tester online
Buy this fun and practical kitchen utensil in blue