Buyer's choice: April 2010
Arctic Fashion presents the Suomi necklace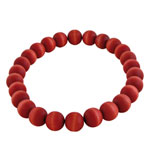 This season it is all about the nautical trend and sailor-inspired designs - making the Suomi necklace one of the must-have items from spring/summer 2010.
With navy stripes and nautical themed clothing hot on the high street, this wooden bead necklace is the perfect way of lifting your outfit with a striking splash of red.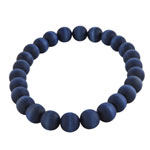 The Suomi necklace is made from chunky sustainable wood beads and measures 44cm. It is fashionable and effortless to wear, meaning you get the best of both worlds.
This striking wood bead necklace comes in two colours - choose from vibrant red or cool blue.
One of Arctic Fashion's latest arrivals, the Suomi necklace goes well with Marja stud, Turku clip-on, Pallo or Etydi wooden earrings.
Buy a red wooden bead necklace now
Nautical blue bead necklace online