Red serving tray 'Ruustinna'
Dec 01, 2012
Share via:


Subscribe to news feed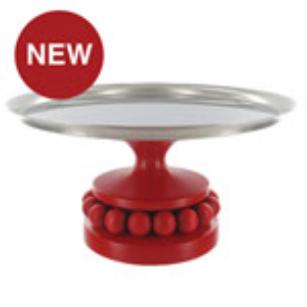 Elegant, festive and practical - perfect for Christmas time!

Whether you are having a lavish Christmas party or entertaining a few close friends or family, this gorgeous red serving tray by Aarikka is a practical and elegant addition to your home.
Beautifully crafted, light to carry and durable, the
serving tray
is ideal for serving mince pies, Christmas treats or as a Christmas cake stand.
This gorgeous Scandinavian designed
serving tray
also makes a thoughtful gift for a friend or relative.
For further information
Contact: Arctic Fashion
Tel: 01256 362 545
Email: customer.service@arcticfashion.co.uk