Olive green wooden necklace
Jan 01, 2013
Share via:


Subscribe to news feed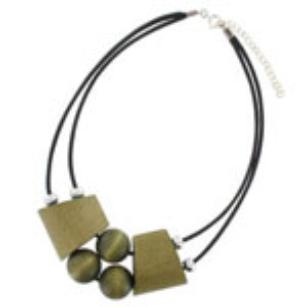 A chic wooden necklace in a rich olive colour.

The 'Fontana' olive green wooden necklace is simply perfect if you love ethnic/wooden jewellery designs or rich, earthy colours.
With a simple, but striking design, the
olive green necklace
features pearls and beads made from sustainable wood and silver coloured detail on two black cords.Effortless to wear, the Fontana olive green necklace will add understated style to your outfit whatever the season.
For further information
Contact: Arctic Fashion
Tel: 01256 362 545
Email: customer.service@arcticfashion.co.uk