Bright pink earrings
Jul 23, 2013
Share via:


Subscribe to news feed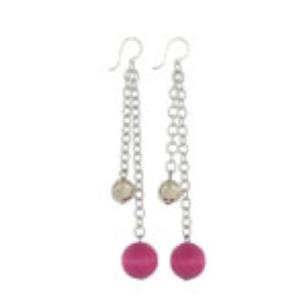 Celebrate the summer in style!

These gorgeous long drop earrings are perfect for the summer. Featuring pink wooden pearls and silver coloured beads and chain, the 'Toscana' earrings are bright and feminine.
The
pink earrings
are versatile for day or night. Team these vibrant earrings up with matching jewellery or accessories for a dressy look or wear them on their own to add a touch of feminine glamour to your outfit for work or casual.The
pink wooden earrings
are a special buy - great value at just £14 a pair.
Pink earrings - buy online now