Butterfly earrings 'Sinisiipi'
Nov 01, 2012
Share via:


Subscribe to news feed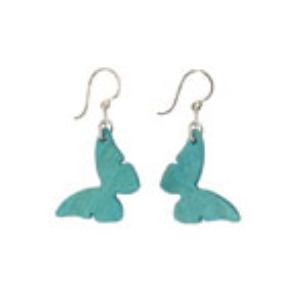 Beautiful and feminine earrings in turquoise blue.

These turquoise butterfly drop earrings are just one of the unique jewellery designs available to buy from Arctic Fashion.
Expertly crafted from sustainable wood, not only are these
turquoise wooden earrings
stylish to look at, they are also a delight to wear - light so they will not pull on your ear lobes.
Bright and feminine, the Sinisiipi
butterfly earrings
will make a wonderful stocking filler for ladies of all ages who love bold wooden earrings. They are also great value too at only £12!
For further information
Contact: Arctic Fashion
Tel: 01256 362 545
Email: customer.service@arcticfashion.co.uk