Blue wooden bracelet 'Letkis'
Aug 01, 2012
Share via:


Subscribe to news feed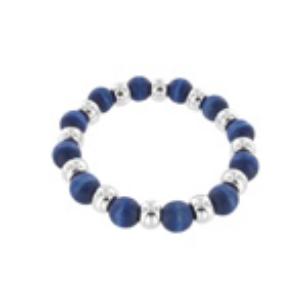 A stunning blue and silver coloured bracelet for her.

This gorgeous royal blue wooden bracelet is a recent addition to the Arctic Fashion collection.
Combining natural wood pearls with metal detail, the blue 'Letkis' bracelet will add a sophisticated touch to any outfit, whether you're teaming it up with jeans and a t-shirt or going glam for a party or evening barbeque.
If you love blue or know someone who does, this is the perfect jewellery gift for them. The
blue wooden bracelet
is beautifully crafted from sustainable wood and using environmentally-friendly methods making it light, durable and eco-friendly.
For further information
Contact: Arctic Fashion
Tel: 01256 362 545
Email: customer.service@arcticfashion.co.uk